3 tags
"Oh my god, Amy, you work for the Vice President. It's not like it's..."
– Veep
2 tags
"I write knockout songs, you spit punchlines...
7 tags
"Once you think of the world as consisting of lottery tickets, you have set..."
– Peter Thiel
3 tags
13 tags
3 tags
11 tags
Listen
3 tags
9 tags
Such an underrated album @thegame
15 tags
Organic vs. GMO Foods
hazelapp: Organic vs. GMO Foods infographic
4 tags
9 tags
The Paleo "Diet" Explained
hazelapp: Browse more data visualization.
15 tags
"It is not the critic who counts; not the man who points out how the strong man..."
21 tags
9 tags
"For me giving up's way harder than...
1 tag
7 tags
9 tags
17 tags
"Everyone takes the limits of his own vision for the limits of the world"
– Arthur Schopenhauer
14 tags
GG Series Finale ='(
11 tags
#TDE
21 tags
Most people would disagree with me, but I think a large number of people under 30 will live to the next 12/12/12. The only way I see this not being true is if obesity greatly outpaces the rate of technology innovation.
13 tags
6 tags
I'm talkin' Wall Street money you just an occupant
5 tags
15 tags
23 tags
Bella: "Vampires don't sleep." Edward: "It's not intended for sleep."
30 tags
17 tags
"If it's not broken, don't fix it." - said by no innovative person ever
23 tags
16 tags
Elon Musk didn't just build the best electric car,... →
30 tags
Two Libertarians, two very different opinions
We have Jeff Bezos, one of the most successful entrepreneurs of all time. And Ayn Rand, the world-renowned philosopher. Jeff Bezos - "The people who are right a lot often change their minds." He's observed that the smartest people are constantly revising their understanding, reconsidering a problem they thought they'd already solved. They're open to new points of view, new...
18 tags
"I'm not trying to please my board, I'm trying to win."
– Mark Pincus
15 tags
Use the free market to fight against GMO products →
25 tags
If the welfare state is eliminated, the immigration "problem" is eliminated.
30 tags
"Your work… that's the meaning of life. The material the earth offers you..."
– Howard Roark
24 tags
23 tags
23 tags
My two reasons on why Republicans lost:
1. social issues 2. weak candidate
19 tags
"Hustle, I'm going to get it from the muscle, when they ask my motivation,..."
– Meek Mill
26 tags
I just "wasted my vote" on a 3rd party candidate because I do not support the one-party Republicrat monopoly.
30 tags
26 tags
"Democracy is collectivism at it's finest."
28 tags
19 tags
30 tags
"Being a follower is for the religious, the superstitious, and the lower class."
– Blair Waldorf
21 tags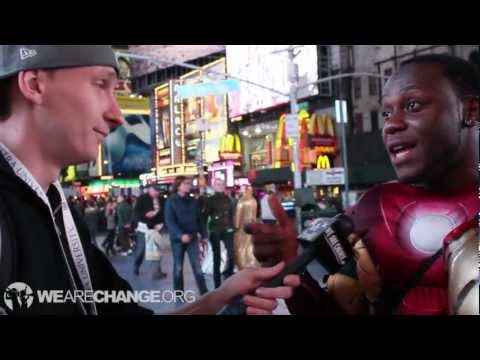 30 tags
"Ignore what your users are saying and focus on their behavior."
– Kevin Systrom
30 tags
"Obama says Ayn Rand is for teens. You know what's really for teens? Paying off Obama's debt."
22 tags
"I get paid whether you learn or not." - The motto of government school teachers